FULL SERVICE LAB
Hours:
Monday-Thursday.: 8:00 AM – 5:00 PM
Friday: 8:00 AM – 4:00 PM
24/7 Emergency Service Available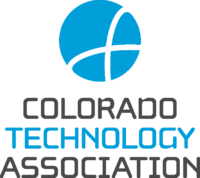 We recover data from all devices
We proudly perform data recovery in Denver as one of the leading professional data recovery labs in the nation. Headquartered in the Denver Tech Center (DTC), our main lab houses our Class 100 Clean Room and team of expert engineers and support team. We have over two decades of experience serving the Mile High City and its surrounding areas of Boulder, Colorado Springs, and Downtown Denver. We specialize in all types of data retrieval services including hard drives, RAIDs, servers, databases, camera cards, flash drives, external hard drives, tapes, phones and more. We work around the clock to get your data back in a timely and efficient manner.At DataTech Labs ® we understand how important your data is. Whether you are a student at CU or a business professional in the Denver area, we work with cases of all sizes and complications. We make urgent cases a priority and offer free evaluations for most cases. To make you as a customer feel safe, we also have a no-data-no-fee policy and offer competitive pricing. From failed hard drives, computers, RAID arrays, and removable media devices, our advanced tools and technology has ensured we consistently have one of the highest recovery rates in the industry. We are proud to offer our professional data recovery services to Denver and surrounding areas throughout Colorado including zip codes such as 80014, 80237, 80204, 80222, and 80302. Right off I-25 and 225, our full service lab is ready to handle all of Colorado's data recovery needs.
If you have pictures of your family at the Denver Zoo, photos of yourself enjoying Downtown Denver's night life, or memories from Mt. Evans or the Botanical Gardens you accidentally deleted on your camera, we can get those unforgettable memories back for you. Call our case managers to get an idea of the process, price range and time frames for data recovery cases. Our case managers know to be understanding of your time constraints and additional needs to make recovery possible. We enjoy helping Denver residents get their memories, files, folders, video files, and mp3s back because we know it could be their entire life or business on a drive or RAID.
Deleted files? Failed device? Stop by, call, or submit a case to us today. We'll get your data back, FAST!
Trust DataTech Labs for your data recovery needs.
DataTech Labs prides itself on outstanding customer experience. Our number one goal is to your retrieve lost data with local support and data recovery experts ready to answer any of your questions. With hundreds of positive reviews, you can trust DataTech to provide the best service.