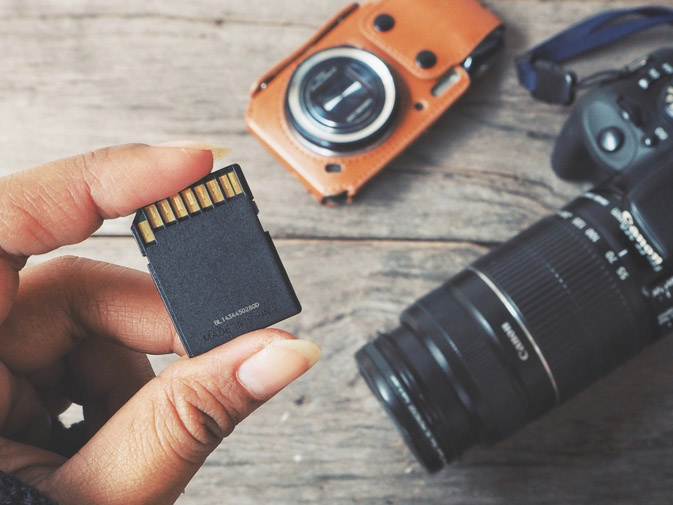 DataTech Labs® understands that the thought of losing irreplaceable memories can be devastating. Many of the images captured on a digital camera card cannot be replicated. Our professional engineers can help retrieve seemingly lost images from failed camera cards. DataTech Labs has developed state-of-the-art technology and techniques to ensure the best possible chance of recovering your data.
Some of the most common causes of digital camera card failure:
Physical damage – These small cards can easily be dropped, bent, and crushed which can damage the internal components of the card. Physically damaged camera cards need to be examined in our Class100 Cleanroom in order to recover the drives data.
Data corruption – Data corruption can be caused by static electricity (can also cause physical damage), software malfunction, or not properly removing the device.
Deletion or re-formatting – A camera card can be accidentally re-formatted or pictures can be deleted during transfer or editing.
Liquid & heat damage – Cameras can easily be dropped in water or left in extreme temperatures. Both of these scenarios can cause damage to the internal components of the camera card.
DataTech Labs removable media engineers can recover data from all of the above failures and have already seen most scenarios imaginable. Whether your camera card is cracked, submerged, or stepped on we can help retrieve the drive's contents.
Below is just a sample of the digital camera types and formats we recover: