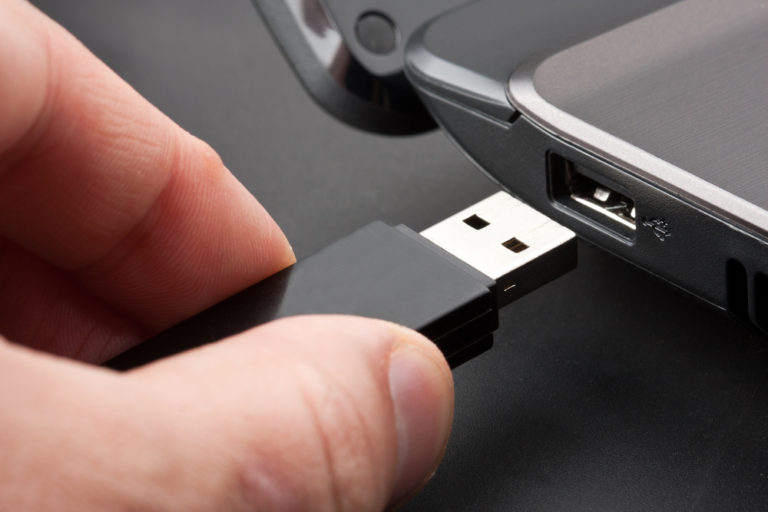 Flash drives and USB thumb drives are extremely convenient ways to transport data from one location to the next. Whether its family photos or a critical business presentation, most consumers use these small devices on a daily basis to hold valuable data. Flash drives and thumb drives are relatively durable, however, they are still microelectronic devices and are susceptible to damage and failure.
Some of the most common causes of flash drive failure:
Physical damage – This can occur if the USB connection is broken or bent and in the process has caused damage to the board inside the drive's case. These Flash drives need to be examined in our Class100 Cleanroom in order to recover data from them.
Data corruption – Data corruption can be caused by viruses, static electricity (can also cause physical damage), operating system failure, software malfunction, and not properly removing the device from a computer.
Liquid & heat damage – Being extremely small and portable, it is not uncommon for Flash drives to suffer from submersion or excessive heat damage, such as being left in an automobile or direct sunlight.
DataTech Labs®' data recovery engineers can recover data from all of the above Flash drives failures and have already seen most scenarios imaginable. Whether your thumb drive was dropped in water, or run over by a lawnmower, we can help retrieve the drive's contents with expert flash drive data recovery solutions..
Tips for Protecting Flash Drives
Do not leave a Flash or USB drive in a computer unattended. It is common to forget the drive is in a computer and it can be kicked, bumped, or bent, resulting in physical damage to the drive.
Do not expose Flash drives to extreme temperatures, this can cause damage to the electronic components of the drive.
Always "stop" or "remove" the device from a computer before removing it from the computers USB port—disregarding this step can cause data corruption or deletion.
Common Signs of Flash Drive Failure
Knowing the common signs of flash drive failure can help you put flash drive data recovery steps in place before it's too late. Here are some things to watch out for:
Your computer doesn't recognize the drive
You see error messages when trying to access files on the drive
Files are missing or corrupted
The drive is making strange noises
If you notice any of these signs, stop using the drive immediately and contact DataTech Labs® for expert flash drive data recovery services.
Why Choose DataTech Labs® for Flash Drive Data Recovery
You have no shortage of options for flash drive data recovery, but not all services are created equal. Here are some reasons why DataTech Labs® is the best choice for recovering your valuable data:
Our engineers have decades of combined experience in flash drive data recovery and are equipped with the latest tools and technology.
We base our pricing solely on the technical milestones we achieve during the data recovery process. This provides you with a consistent pricing structure tailored to the work needed to recover your data.
Our Class100 Cleanroom ensures your damaged device is handled in a dust-free environment, reducing the risk of further damage and increasing the likelihood of a successful flash drive data recovery operation.
We prioritize customer service and communication throughout the entire recovery process, so you always know what's happening with your data.
Contact us today and let our data recovery specialists provide the comprehensive solutions you need to regain access to your valuable files and memories.