What is Macintosh Apple iOS?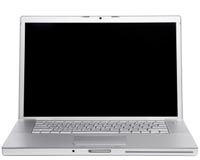 Thanks to Macintosh OS-X including UNIX like information, Macintosh is much more extensible in present day. Many people are using and relying on Macintosh due to Apple's cost effective X-RAID units. For instance, Oracle is endorsing Macintosh with X-RAID storage running RAID 10 as a foundation of choice for running their applications and database. Oracles' endorsement is due to Macintosh's highly optimized system structure. The Hierarchical File System (HFS) combined with its counterpart (HFS+) and proprietary algorithms used by the X-RAID controllers and enclosures, this system are a superior choice even in the request RAID 10 type.
HFS/+ File Systems
Every piece of Macintosh is created for speed and high volume data access. However, Macintosh's optimization can cause many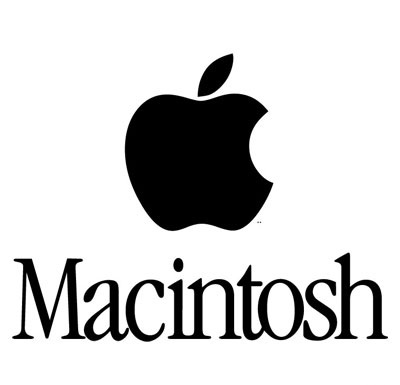 issues during data recovery attempts. The HFS/+ file system is structured, as its name implies, hierarchically which allows rapid access of groups of correlated data. If everything is working, this is an ideal situation. When it fills and there is damage in part of the string (called a tree), all the branches of data beyond the damaged point are affected. The HFS/+ file system also uses inods. Inods are structures that act as markers for data elements in the trees. When a file is deleted, the inods are also deleted and typically seen as impossible to recover. This means that if the inods are damaged, data recovery companies will return partial data files with lost names or attributes. DataTech Labs works hard to preserve and recover these attributes during data retrieval.
Apple X-RAID
Apple X-RAID is a cost effective solution for storage and running multiple high capacity SATA drives. They can keep up with the most demanding applications. They are used commonly in the art, oil and gas, finance, medicine, and many other industries. These enclosures are not limited to Macintosh but also used on other computers as well. The algorithms for the Apple X-RAID are extremely complex. Optimized for speed, the Apple X-RAID has complications that create problems for many data recovery companies.
We have developed proprietary methods and software specifically made to deal with the Apple X-RAID systems including the RAID 10. Many companies, including Oracle, use RAID 10 (a striped RAID that is mirrored to another striped RAID) due to its speed as a striped array and lack of writing parity, which takes extra storage space. With an extra set of disks, the array can still be rebuilt if a single disk fails. Although useful, replacing the disk is a complex operation that can go wrong in many areas. Replacing a disk could make two disks fail leading to a more complicated recovery and potential data loss. To avoid these circumstances, call DataTech Labs. We have experience with all of these complex situations and can help retrieve data from your Macintosh RAID system.
DataTech Labs Experience with Data Recovery for Apple iOS
DataTech Labs ® recovery engineers have extensive experience recovering data from all makes and models of Apple Macintosh computers. Proprietary technology specifically engineered for Mac platforms make recovery possible in most cases. Our Mac data recovery engineers can recover data thought to be lost and return it to you in the same Mac compatible format.
With DataTech Labs, we can promise when working with your Macintosh:
We have one of the highest recovery rates in the industries
Our engineers are certified and trained to specialize in Macintosh RAID recovery
We have experience getting data back when others couldn't
We work with you to get your data back, FAST!
Signs Your Mac Might Need Data Recovery for Apple iOS

Blue screen of death
Physical hard drive failure
(requires Class 100 Cleanroom)
Operating system corruption
RAID failure
Virus corruption
Re-installation problems
Formatted and deleted partitions
Fire, Flood, & other natural disasters
If you have experienced any of the problems below turn your computer off immediately and contact us for a free consultation:
The hard drive won't mount
Your hard drive is corrupt and files cannot be accessed
Your Hard Drive was formatted or files were deleted.
Your Mac boots to UNIX
You have a prohibitory folder
You have a broken folder
You get a kernel panic when you boot
You can see your hard drive in disk management but will not mount
What to do if your Apple iOS Fails
The most important thing to do when your Mac has signs of malfunction or failure is to turn the device off immediately. Data recovery from Mac computers is a complex skill to learn and develop and is unlike most other recoveries.
Many data recovery companies will claim they can recover data from a Mac, however, they have very little experience and limited tools to retrieve lost data. It is important to select a professional company with extensive knowledge of Mac computers and operating systems to ensure the best possible chance of recovering irreplaceable data. Our staff has the experience and proper equipment to recover data from all Mac computers. Submit a case with us today
 We Do Several Types of Data Recovery for Apple iOS:
Xserve
Xserve RAID
Xsan & Xsan 2
JetStor
CORAID
RedCINE
G4, G5 & G6
Promise
Lacie
Any HFS/HFS+ Volume